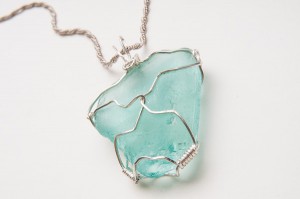 It's coming! At long last Marie Antoinette is going to start making sea glass jewelry. She, my son and I have been picking it up off a stone beach in Corsica for many years; building up quite a collection. Marie Antoinette has just started working the art of wire wrapping and once combined with the sea glass; well, each piece will surely be unique and a one-of-a-kind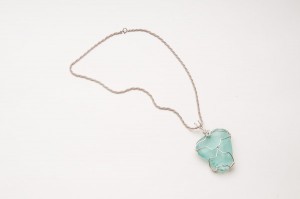 piece of artisan jewelry. Each piece of sea glass is unique. I'm really looking forward to what she comes up with. Below are a couple of photos I took of a necklace she just completed.
Click any image for an enlargement.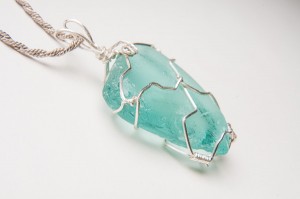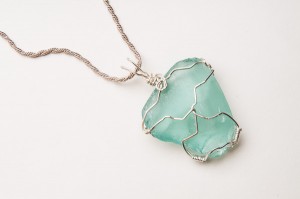 Mark Gilvey is husband to Marie Antoinette and takes care of the website, advertising, and helps out at craft shows. He speicaizes in commercial photography, branding, and web design/SEO. As owner of Mark Gilvey Creative, his goal is to help clients find creative visual solutions to improve their public image in print and online. Mark also has a website where his personal fine art photography can be seen.